Our artist group has worked with the Peconic Land Trust for over ten years to help highlight the importance of land preservation here on the East End.
Please join us for a lively Zoom panel discussion: Thursday, July 9 @ 6-7pm
Peconic Land Trust Presents: 
The Intersection of Art and Nature, Conservation as Inspiration.
A Conversation with the Artists of Plein Air Peconic.
Free Event.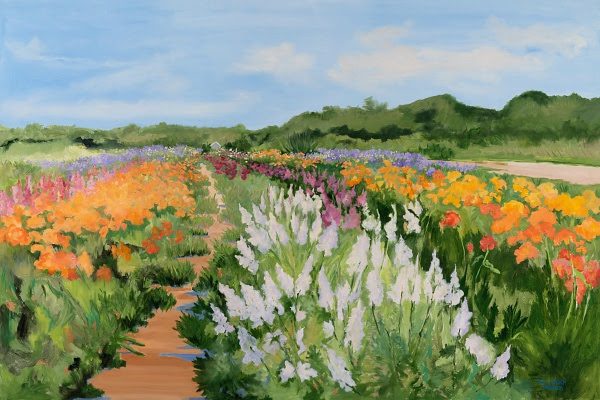 Please join us for a Zoom presentation and be inspired by the art and story of Plein Air Peconic. Since 2005, this talented group of local artists has captured the natural beauty of Eastern Long Island's conserved farms, fields, woodlands, bays and wetlands protected through the work of the Peconic Land Trust. Learn more about their inspirations and the evolution of their work as reflected by their connection to land conservation.
Moderated by Annette Hinkle, arts editor for the Press News Group, our panel features painters Casey Chalem Anderson and Susan D'Alessio, and photographer Kathryn Szoka.